Finally: The english version of my best-selling watercolor-book (Germany) – exclusive available at Etsy.
eBook Workshop:Watercolor1 – Instant Download – 10 Watercolors Step-by-Step – in pdf/mobi/epub format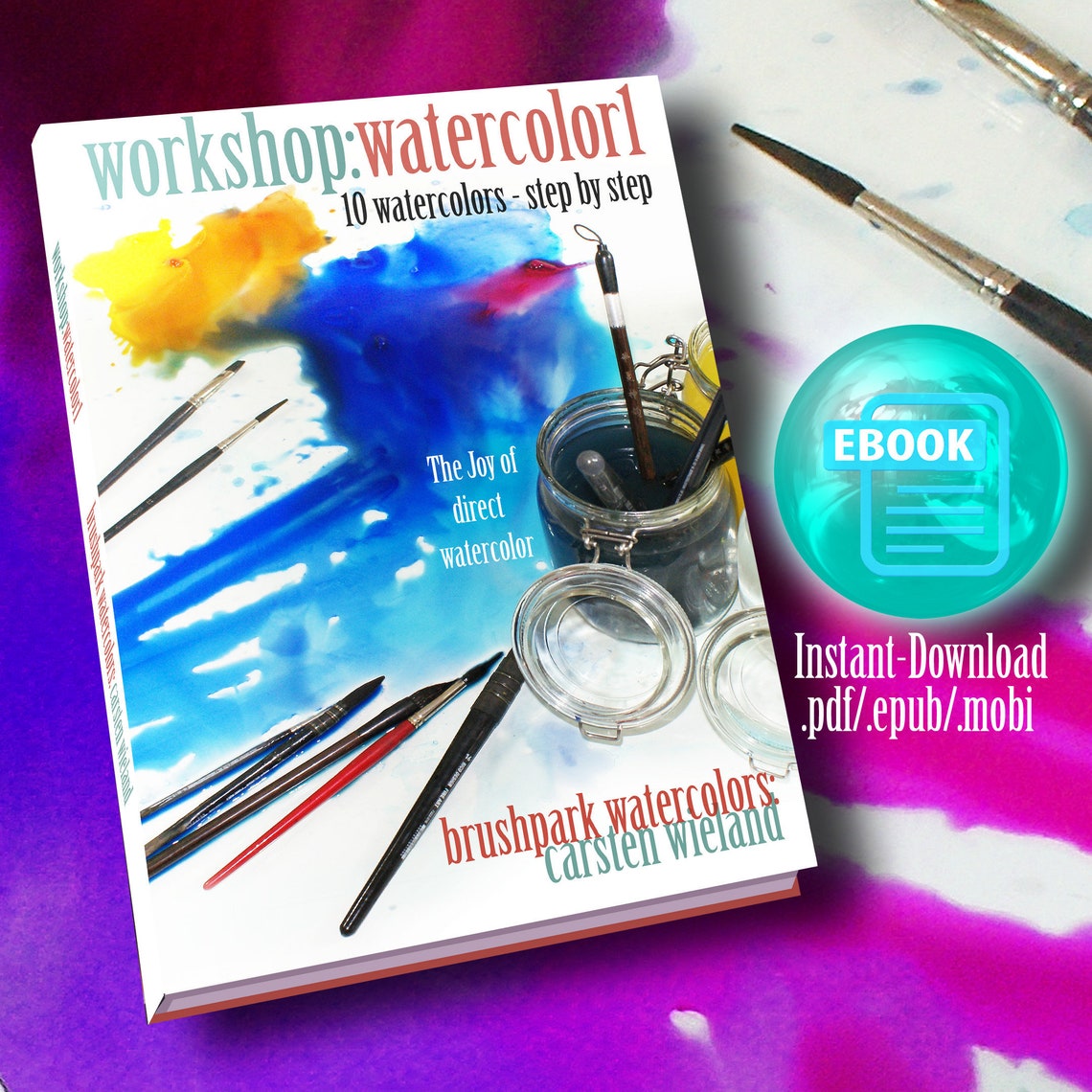 10 watercolors step by step in their creation / Every watercolor project is demonstrated in a detailed view on any step, illustrated by numerous pictures from the painting process, each with detailed description. / Plus: Detailed information about art-materials used in the projects – all about brushes, paints, paper additional helpful materials.
Carsten Wieland does not want his new book to be understood as a watercolor textbook, but rather to illustrate his own, very personal painting style using 10 exemplary watercolors. These are documented and explained in numerous individual steps in their creation, almost as if you were there live at a painting demonstration. In addition, the watercolor artist gives insights into the preparation of his pictures and detailed information about the materials used such as paints, brushes and paper.
The book was created as a supplement to Wieland's workshops, in which he demonstrates his personal painting style with numerous painting demonstrations, but always careful not to impose his style on the participants, but to encourage them to develop their own painting style.


10 Watercolor-Projects – Step by Step
Each project is described in detail and each step is extensively illustrated.
+PLUS: detailed information about brushes, paints, paper and more…

eBook Workshop:Watercolor1 – Instant Download – 10 Watercolors Step-by-Step – in pdf/mobi/epub format

I have provided a KF8 file (.mobi), which can be displayed on Kindle devices and in reader apps, as well as an EPUB3 file (.epub), which can be displayed on Apple iPad® or Android devices. You can also open your eBook in appropriate desktop applications.
After you've downloaded your book, open it to see how it looks on your iPad or Kindle. Keep in mind that you may need to install a reader app on your iOS or Kindle device in order to open your book.

Please download and open the pdf file "DownloadInstructions.pdf" after your purchase to get access to all available eBook-versions (pdf/mobi/epub)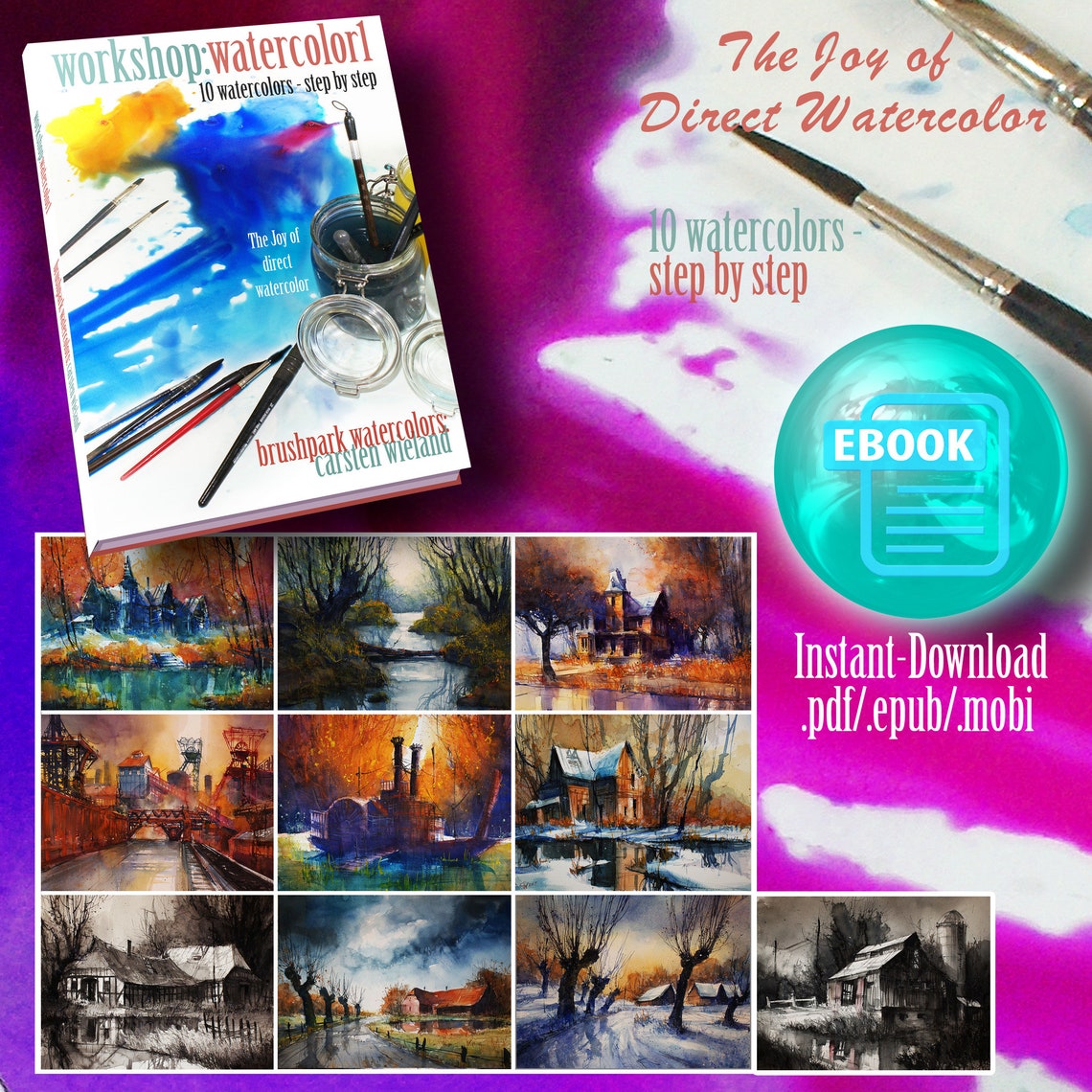 Customer reviews:
Esther Hermann Dec 29, 2020 – 5 out of 5 stars    
"Very detailed with step by step instructions and inspirational. I love this unique style."
Purchased item: eBook Workshop:Watercolor1 – Instant Download – 10 Watercolors 
Dr Martin Stuart Cooper-Crump Jan 2, 2021 – 5 out of 5 stars    
"Thank you Carsten for finally publishing the English version of your watercolour instructional manual. I have been waiting for this for far too long. As expected, I am utterly delighted with my purchase & cannot wait to get practising. Thank you again."
Purchased item: eBook Workshop:Watercolor1 – Instant Download – 10 Watercolors